Poverty

Socioeconomic Issue on Spotlight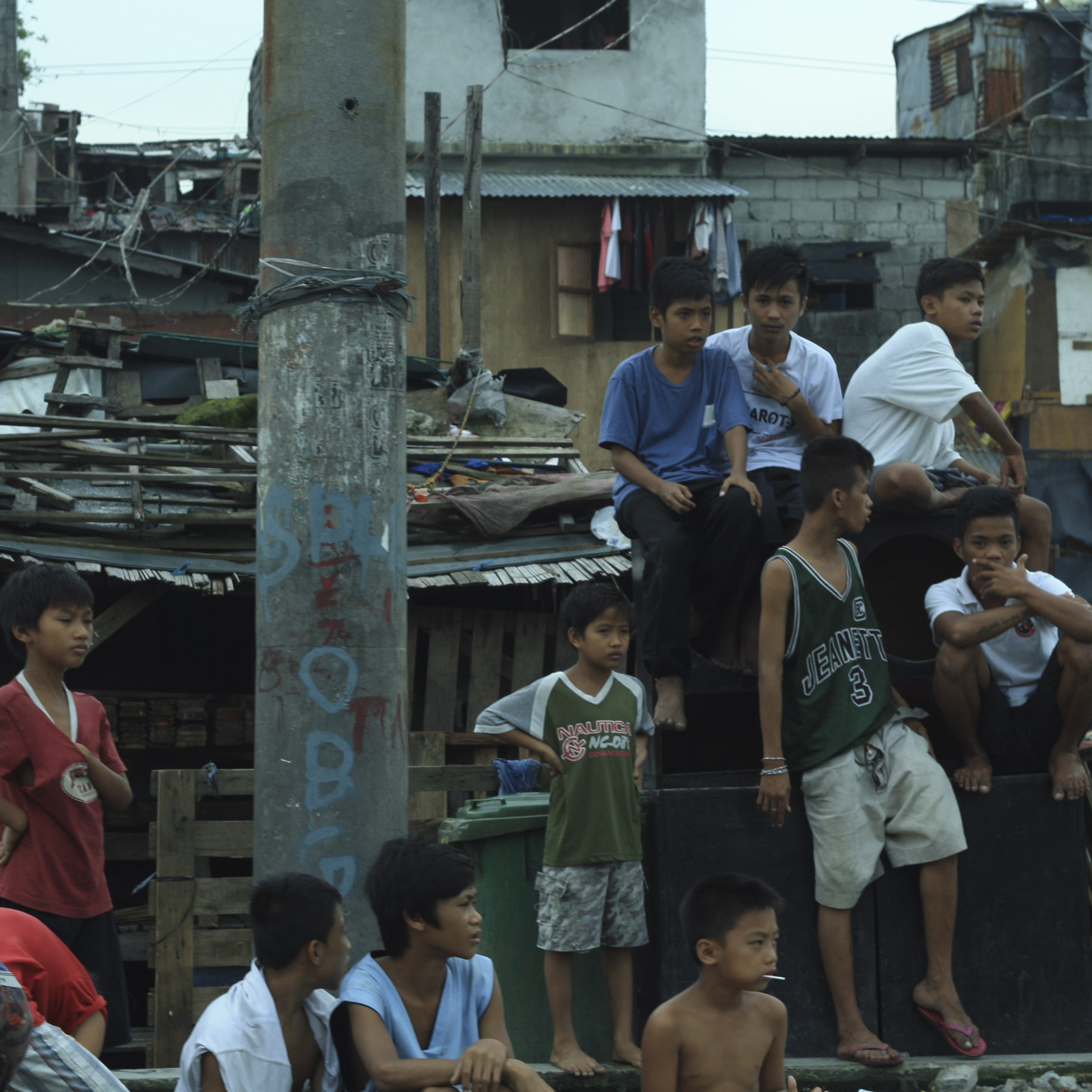 The Philippines is one of the fastest-growing economies in Asia, with a reported gross domestic product growth of 6.5 percent during the second quarter of 2017. However, the benefits of this high growth have consistently failed to reach the marginalized population. According to the Philippine Statistics Authority (2017), 21.9 million Filipinos were considered poor in 2015, placing one in five Filipinos below the poverty line.
Poverty persists in the Philippines for a number of reasons. According to Albert and Martinez (2015), the weak impact of economic growth on poverty reduction is due to the country's high income inequality. The levels of income inequality have barely changed since 2003, which suggests that the new opportunities generated by economic growth do not necessarily benefit the poor. Furthermore, a study by Bayudan-Dacuycuy and Baje 2017 showed that poor education, lack of employment and access to services, conflict, and extreme weather events contribute to food poverty.
There have been efforts from the Philippine government to decrease the poverty incidence. One of them is the Pantawid Pamilyang Pilipino Program (4Ps), a conditional cash transfer program being implemented by the Department of Social Welfare and Development. Started in 2008, the program provides cash assistance to poor families to support their health and basic education needs. In one of the initial evaluations of the 4Ps, Reyes et al. (2015) found that the program led to a three-percent increase in the school participation rate of children aged 6–14. This translates to an additional 100,000 children attending school in 2011 as a result of the 4Ps.
Policies and programs for building the human capital are vital to decrease the poverty incidence. In a discussion paper, Mina and Imai's (2002) emphasized that education is an important determinant of both poverty and vulnerability. Highly educated individuals have higher probability of gaining more stable and/or better-paying jobs. Expectedly, households headed by degree holders are less likely to be food poor than those headed by noncollege graduates (Bayudan-Dacuycuy and Baje 2017).
In a study published by the Asian Development Bank, Fernando (2009) suggested using a multidimensional approach to poverty reduction by involving multiple agencies, sectors, and stakeholders. He added that further research on chronic poverty is needed for the formulation of more effective policies and programs.
The Socioeconomic Research Portal for the Philippines (SERP-P) has a collection of studies on poverty, including those that tackle the impact of legal minimum wages on reducing the poverty incidence (Paqueo and Orbeta 2016), the vulnerability of Filipinos to poverty (Mina and Reyes 2017), the impact of conditional cash transfer program on school attendance and poverty in the Philippines (Asian Development Bank 2008), and understanding of the nature of poverty and the recent progress in poverty reduction in the Philippines (World Bank 2001), among others.