Climate Crisis

Socioeconomic Issue on Spotlight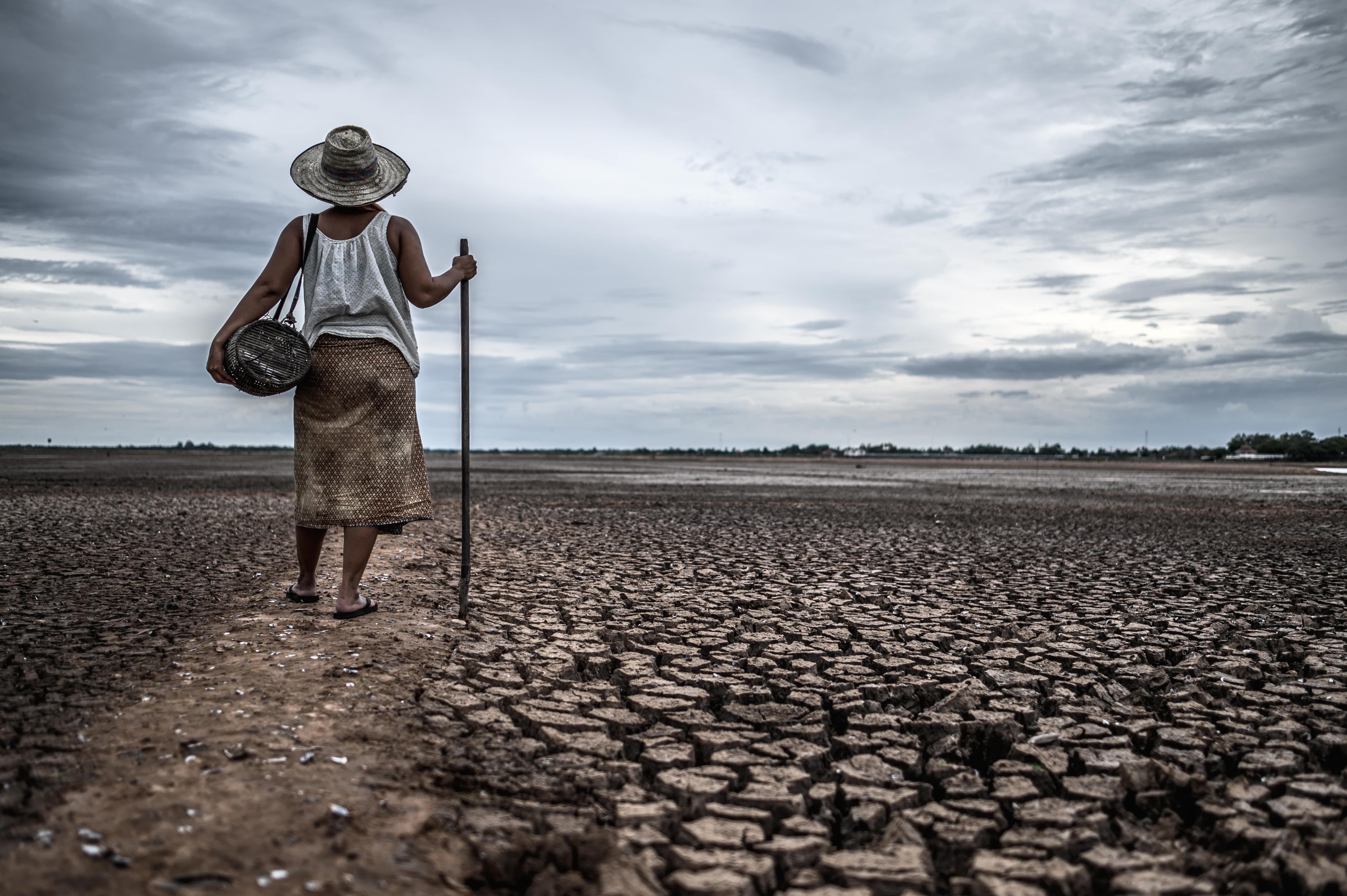 Climate change is a leading global concern, especially among developing and underdeveloped countries, causing more frequent and serious natural hazards. In the 2022 World Risk Report, the Philippines ranked the highest in terms of disaster risk among 193 countries or 99 percent of the world's population. Billions of tons of carbon dioxide (CO2) are emitted yearly due to coal, oil, and gas production. Increased CO2 and other greenhouse gases cause global temperatures to rise, which disrupt food and water security.
Some experts asserted that climate change is a bigger threat than the COVID-19 pandemic. In a PIDS webinar on the topic "Green and Inclusive Recovery" during the 7th Annual Public Policy Conference (APPC) in 2021, former Climate Change Commission Secretary Emmanuel M. De Guzman noted the unprecedented scale of climatic changes and emphasized the importance of research and development while fusing scientific knowledge, innovation, and policymaking to address the problem.
The worsening condition of damaged ecosystems and poor environmental quality, exacerbated by climate change, negatively affect society and economic development. Quieta (2021) revealed that agriculture and fisheries are the most affected sectors by natural disasters. He observed that although the Philippines is a comparatively small contributor of greenhouse gas (GHG) emissions, the country is still highly vulnerable to its impacts because of its location and exposure to natural calamities. He recommended passing a law regulating carbon release in the atmosphere to reduce GHG emissions, adding that the government may also consider providing incentives to attract green investments.
Similarly, Malayang (2021) explained that while Philippine marine ecosystems are among the world's richest in life forms, these are highly threatened because of the climate crisis. The effects include hotter sea surfaces, acidification, coral bleaching, higher pollution pressures resulting from increased efforts to boost food production, and increased sedimentation of coastal waters due to increased soil erosion from drier soil and persistent flooding.
Mangrove forest is considered a nature-based solution for mitigating the adverse impacts of climate change. Daquigan (2020) found that mangroves can help address the effects of climate change because of their potential for CO2 capture and storage (CCS). CCS is an ecosystem-based disaster risk reduction and adaptation measure that can effectively reduce the levels of greenhouse gases by conserving and maintaining mangrove forest area cover. The same author urged the government to adopt policies and regulations that "mitigate the stress brought by human actions, especially in areas where ecotourism is dominant". Measures can include the construction of boardwalks, wood decks around the trees, and information drives that can guide tourists in protecting mangroves.
During the 8th APPC, in a PIDS webinar titled "Environmental Resilience and Climate Change and Closing Program", Philippine Institute of Environmental Planners Fellow Nathaniel von Einsiedel called on the national government and local government units (LGU) to prioritize more proactive and preventive measures to ensure the resilience of vulnerable groups and economic sectors to the risks brought by disasters and climate change. He stressed that LGUs must abandon their reactive approach to managing disasters or responding only after a disaster has occurred. Mainstreaming disaster risk reduction and management and climate change adaptation in local development plans is a big part of building resilient people and cities. According to him, governments must enable people to adopt productive and sustainable livelihoods that can survive and thrive even during difficult situations. He added that the country's long-term local economic development plan must include situation-based recovery measures that can be implemented based on the circumstances and characteristics of a disaster.
In another study, Bayudan-Dacuycuy and Baje (2017) urged the government to make social protection programs adaptive to climate change and disasters as the latter can result in poor nutrition, school absences, and dropouts. They suggested reviewing existing social protection programs and identifying those that can be integrated with climate change adaptation and disaster risk reduction. They also advised the Climate Change Commission to ensure that the proposals for funding under the People's Survival Fund have social protection components.
The Congressional Policy and Budget Research Department (CPBRD) of the House of Representatives included climate change in its recommendations for legislation in the 19th Philippine Congress. CPBRD proposed ensuring sustainable management of natural resources, enhancing environmental quality for a healthier and cleaner environment, improving adaptive capacities of communities and resources against the impacts of climate change, and monitoring the implementation of climate policies and projects to ensure efficient and proper spending of government funds for combating climate change (CPBRD 2022).
SERP-P has resources tackling climate change. Below are some of them:
For more studies, simply type "climate change" and other related keywords in the search box of the SERP-P website.