UP-Center for Integrative and Development Studies

Featured Partner Institution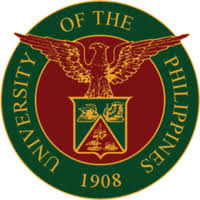 In the early 1980s, then University of the Philippines President Edgardo J. Angara, envisioned the University of the Philippines-Center for Integrative and Development Studies (UP-CIDS) as a policy research unit that will harness the multidisciplinary expertise of UP toward the solution of the nation's critical problems. The UP President's Committee for the Establishment of a Strategic Areas Studies Unit submitted its recommendations on the creation of a university-based think tank. On June 13, 1985, the UP Board of Regents approved the establishment of the University Center for Strategic and Development Studies (UCSDS). The center's name was soon changed to the University Center for Integrative and Development Studies (UCIDS) "in order to reflect the center's primary objectives and goals".
Since the 1990s, UP-CIDS has been convening programs on a wide array of issues, ranging from European studies to Asia-Pacific and Philippine concerns. It has also been in the forefront of endeavors in the 1990s and 2000s toward understanding the dynamics of peacebuilding, especially in Mindanao. Beginning in 2014, UP-CIDS has been organizing research programs, roundtable discussions, and forums on ASEAN integration, national marine policy review, migration, environmental governance, sustainable energy, and China Studies, among others.
UP-CIDS spans various perspectives, methodologies, and ideologies in its conduct of basic and policy-oriented research. The Center harnesses the University's multidisciplinary expertise in its studies on critical fields. Its mandate is to develop, organize, and manage research issues of national significance. Such issues, because of their importance and inherent complexity, require an integrative and collaborative approach and also more sophisticated research methodologies and skills; encourage and support research and study on these issues by various units of the University and individual scholars; secure funding from public and private persons and agencies; and ensure that the research outputs and recommendations of the Center are published and openly disseminated.
Know more about the UP-CIDS here. http://cids.up.edu.ph/