Housing

Socioeconomic Issue on Spotlight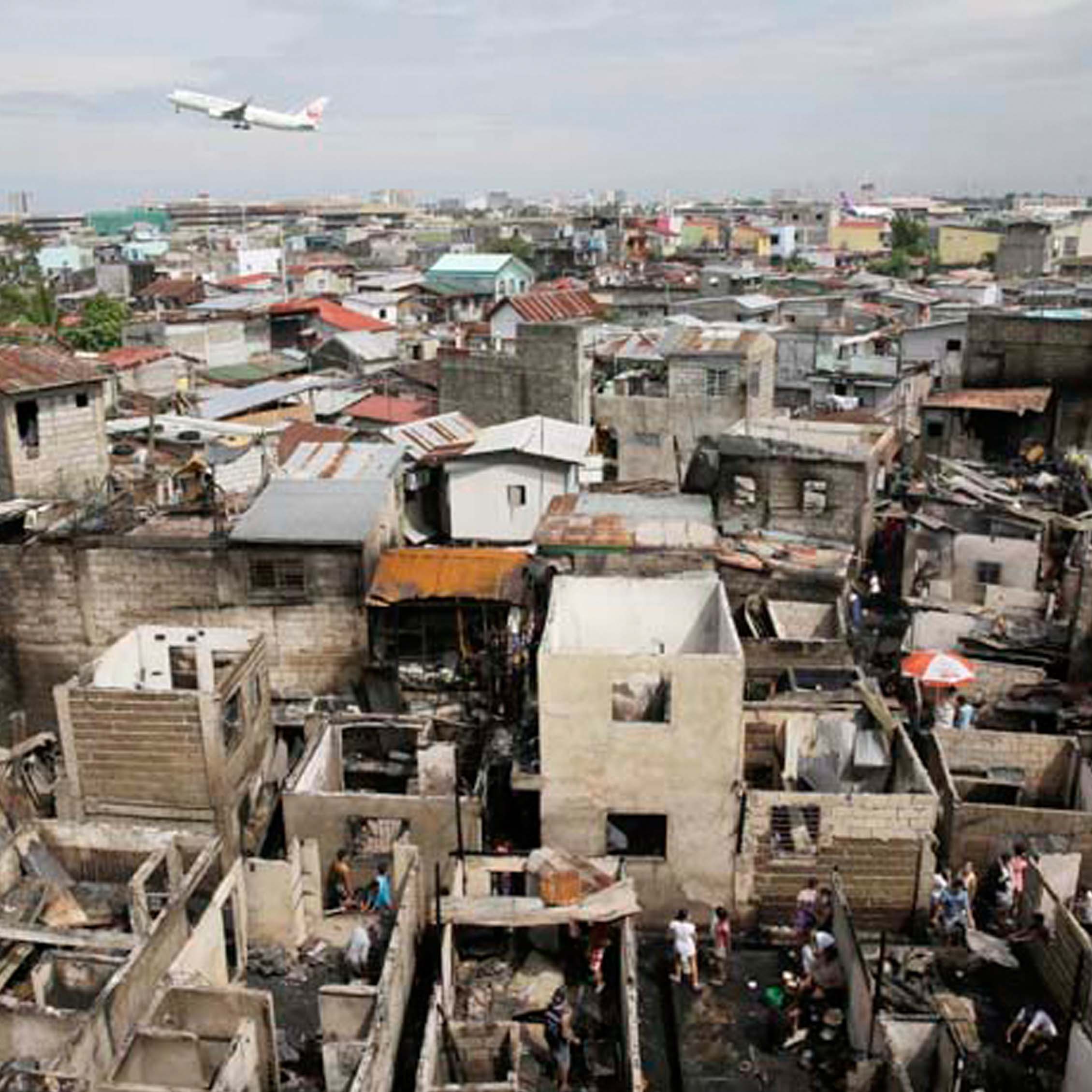 Housing has been a critical challenge among the poor in the Philippines. Given that decent housing and even housing alternatives are limited, many of the country's poor are forced to resort to informal settling and occupying indecent and often risky spaces, such as bridges, riverbanks, and streets (Ballesteros and Ramos 2017).
This problem, however, is not only shared by the poorest of the poor. Even low-income families find it hard to secure their place in the formal housing market (Ballesteros et. al 2015). For most of them, food and water simply weigh more than their roof.
Shelter deprivation is most prominent in Metro Manila, whose population has steadily ballooned to 13 million in recent years. In 2014 alone, the Philippine Statistics Authority noted that more than a fifth (23%) of families in Metro Manila lived in rented houses. Many of these units often lack basic services and are congested (Ballesteros and Ramos 2017).
The government has implemented key housing programs to address these issues. One of these programs is the National Housing Authority (NHA) Resettlement Program, which involves the acquisition and development of land areas into serviced home lots or core housing units. While it includes in-city projects, which the poor usually prefer given their long-term benefits, Ballesteros and Enaga (2013) found that these projects are only found in the regions and provinces outside Metro Manila. Meanwhile, NHA did not develop an in-city resettlement site for families displaced by the North and South Rail project.
Another program is the National Shelter Program (NSP), which aimed to increase the housing stock for the country's poor. Despite this program, however, the housing figures barely improved. In terms of housing targets, the NSP only met a third of the total housing need and barely covered the housing backlog (Ballesteros 2009). Overall, it only delivered 26 percent of its target. The government must, therefore, look for alternative forms of low-cost housing and innovative financing schemes that would provide Filipinos with secure safe and decent housing. It should also develop a reliable and sustainable database system for identifying beneficiaries of government housing programs, develop a standard system for updating the Comprehensive Land Use Plans, strengthen enforcement of property rights, rationalize housing subsidy, and increase public expenditure on housing (Ballesteros 2009).
The Socioeconomic Research Portal for the Philippines (SERP-P) has a collection of studies on housing, including those by Ballesteros et. al. (2017) on the assessment of the Community Mortgage Program implementation strategy, Ballesteros (2009) on revisiting housing policies for the poor, and Ballesteros (2011) on the fiscal costs of subsidies for socialized housing programs.
For more related studies, simply type "Housing" in the search box of the SERP-P website.